Grant Application Assistance
THERE ARE THREE HELPFUL WAYS TO GET SUPPORT FOR YOUR APPLICATION.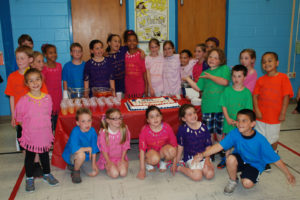 In-Person Workshops: In-person workshops are offered throughout the state and held during the fall and winter. Follow us on social media or check back here for information on future workshops.

Register here for one of the workshops below:

Thursday, November 14, 2010, 10:00 AM to 12:00 PM
Count Basie Center for the Arts
99 Monmouth Street
Red Bank, NJ 07701

Wednesday, November 20, 2019, 10:00 AM to 12:00 PM
Morris Arts
14 Maple Ave, Suite 301
Morristown, NJ 07960

Friday, December 6, 2019, 11:00 AM - 4:00 PM
Appel Farm Arts & Music Center
457 Shirley Rd
Elmer, NJ 08318

Monday, December 9, 2019, 10:00 AM to 12:00 PM
Young Audiences New Jersey & Eastern Pennsylvania
200 Forrestal Rd
Princeton, NJ 08540

Contact Us Directly: We are happy to speak to you by phone or e-mail to provide guidance on the application process. Please contact Samantha Clarke, AIE Administrator at 609-984-7019 or by e-mail to sclarke@yanjep.org.
AIE Partners and Teaching Artists: Schools who have a relationship with or already working with an AIE partner or teaching artist are encouraged to contact the arts education staff at the agency of your choice to inquire about the AIE program or application. Contact the AIE team here.