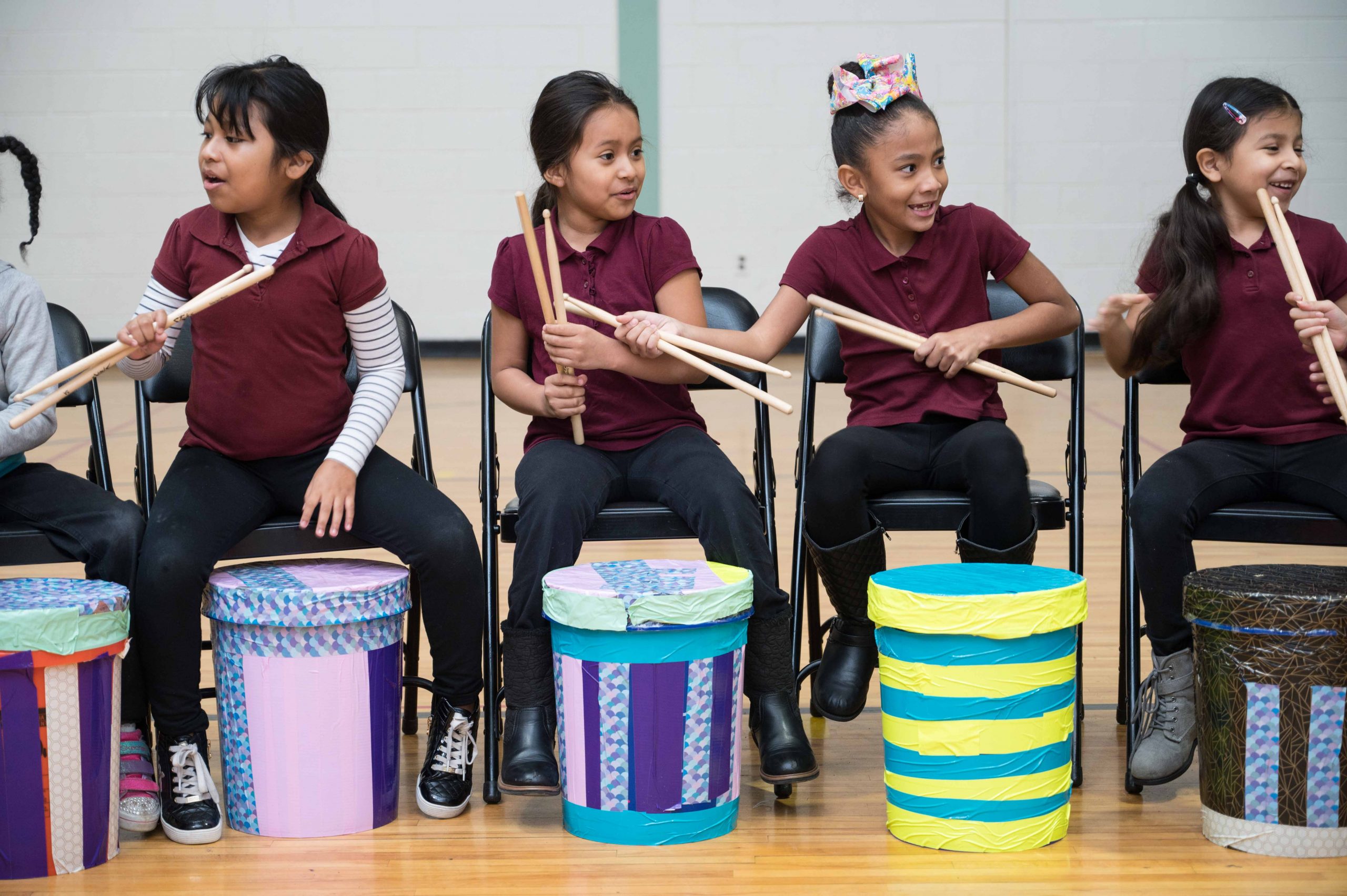 Each Artists in Education (AIE) grant is unique to your individual school. The below outline can provide a guideline for a typical AIE residency, and it can help you and your school plan for this incredible opportunity! 
STEP 1 – Form a Steering Committee
Form a Steering Committee to establish the goals for the residency and complete the application. During the residency, this group provides support and resources for the teaching artist and students. With the support of an AIE Partner, the Steering Committee will also complete administrative and on-site tasks related to carrying out the residency.
STEP 2 – Review AIE Guidelines and Complete Application
Before completing the application, review the AIE Guidelines with your Steering Committee. This document is designed to help your group propose a well-defined and focused residency application. Once completed and received, applications are submitted to an independent panel. Applicants are notified of their application status in late spring. Find assistance completing your application
here
.
STEP 3 – Attend AIE Orientation
Applicants awarded the grant will need to attend an AIE Orientation session during the summer months. This is an opportunity to meet your AIE Partner and begin pre-planning your residency. Orientation is also a chance to hear from an AIE teaching artist, as well as network with other AIE classroom teachers and administrators.
STEP 4 – Hold a Planning Meeting
Shortly after Orientation, your Steering Committee will plan to meet with your AIE Partner to select a teaching artist. Once a teaching artist is secure, you will meet and plan your residency's schedule. Together, you will create a residency that includes workshop days for the students, a professional development component for your teachers and administration, a Culminating Event for your community, and a Reflection Day that will help the students express what they have experienced.
STEP 5 – Start, Complete, and Share your Residency Experience
During your residency activities, plan to provide documentation and evaluation of the process. Take pictures! Write anecdotes! Interview all involved and share feedback with the AIE Team! All grantees are also asked to share their residency at a school board meeting in their district, with other grantees at the AIE End of Year Event, and with the AIE Team through reporting.